Bolt Pattern Measurement Guide

Bolt patterns with an even number of lugs are measured from bolt center to bolt center while 5 lug bolt patterns are measured from the top of the upper lug to the center of the lower lug. To find your bolt pattern, measure the distance as accurately as possible and then find the corresponding bolt pattern in the conversion table below. For example, if you have a 5 lug wheel and your measurement is 5" then your bolt pattern is 5 x 5" (5 x 127mm).
2010 and older GM 2500/3500 trucks are 8x6.5"
2011+ GM 2500/3500 SRW trucks are 8x180mm
2011+ GM 3500 dually trucks are 8x210mm
Bolt Patterns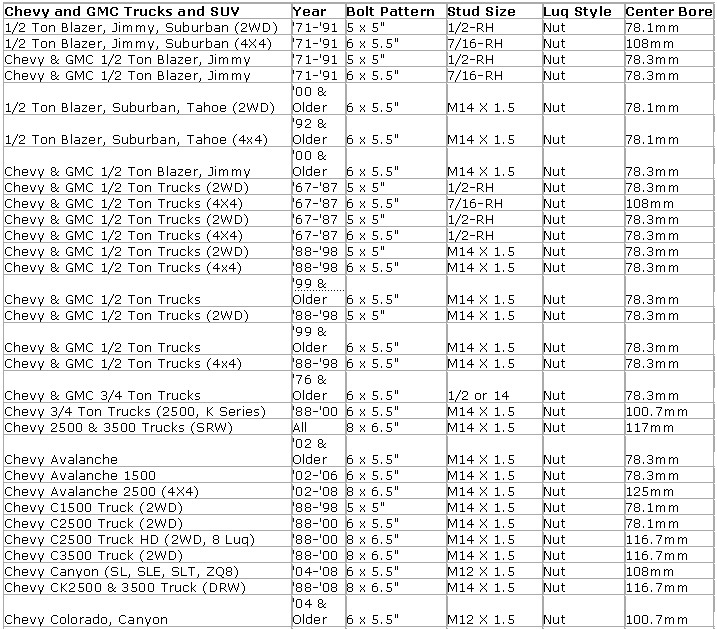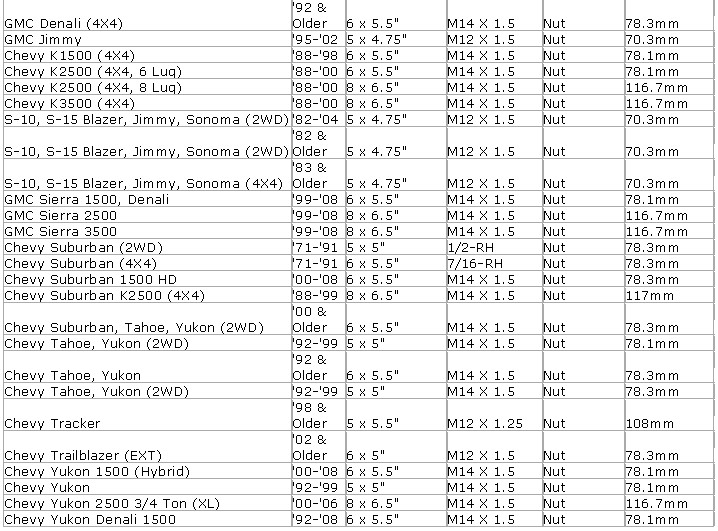 Quote:
Bolt pattern data is ©Copyright Crawlpedia.com - Please provide a link back to their web page when copying.

http://www.crawlpedia.com/bolt_patterns.htm

Data is accurate to the best of Crawlpedia.com's knowledge and is offered as-is with no guarantee.
The Diesel Page thanks Crawlpedia.com for their hard work.